Speaker Series, Larry Conner
February 16 @ 5:00 pm

-

8:00 pm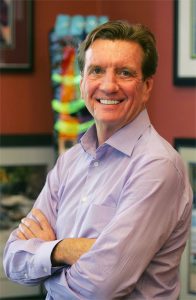 Welcome Larry Connor to the Engineers Club of Dayton! Larry Connor is an outstanding guest speaker we look forward to having on the evening of February 16th, 2023.
His list of accomplishments is fascinating and ranges from charity work, to spending 17 days in space. Other accomplishments include owning a race team, exploring the Pacific ocean and starting a software business.
In 2007, Connor founded the Connor Group Kids & Community Partners, serving disadvantaged youth in communities where the Connor Group operates. Connor and the Connor Group have received awards including the 2014 Glassdoor Top 50 Best Places to Work in the US, Small and Medium-Sized Companies, a nomination to the Dayton Magazine 2017 Dayton Business Hall of Fame and multiple Dayton Business Journal Top 100 Businesses in the Region.
Connor co-founded Heartland Regional Power in 2004. In 2017, Connor lead fundraising efforts for the redevelopment of The University of Dayton's indoor stadium, UD Arena. Connor made efforts to help alleviate effects of the pandemic for his employees. On April 23, 2020, he donated $1.6 Million as bonuses to his associates, which was given to those on salaries under $150,000 per year. He also agreed to fund childcare expenses and expanded the company-sponsored loan program. Connor graduated summa cum laude in 1972 from Ohio University in Athens, Ohio.
In April 2021, Connor completed 3 dives in the Pacific ocean with depths below 20,000ft. Topping this incredible list, on April 8, 2022, Connor was a space tourist on Axiom Mission 1, traveling to the International Space Station (ISS). The mission was the first all-private space mission to the International Space Station, with Connor being one of a four-member crew. Connor took heart cells to the ISS' microgravity laboratory at 72 years of age, he was the second oldest person to enter orbit, after John Glen.