1918 Capital Campaign
Pledging to Ensure the ECD's Future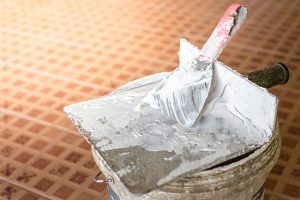 We rely upon the generosity and contributions from our members to ensure the Club receives the proper maintenance and renovations. This 1918 Capital Campaign is the main vehicle in collecting the necessary financial resources for such work.
All tax-deductible contributions to the Engineers Club of Dayton Foundation's 1918 Capital Campaign will be used for preservation and maintenance. They will automatically be applied toward membership in the Deeds-Kettering-Wright Society ($1,000 minimum cumulative.)
To pledge the 1918 Capital Campaign, simply fill out our online form. The Dayton Engineers Club Foundation sincerely thanks you for your participation and commitment to restore and maintain our Club to its original condition for the enduring enjoyment of members present and yet to come.
The Engineers Club of Dayton Foundation is a 501(c)3 organization
Tax-deductible contributions to the Engineers Club of Dayton Foundation's 1918 Capital Campaign also apply to recognition as a member of the Deeds-Kettering-Wright Society ($1,000 minimum cumulative)      
Those wishing to make a five-year pledge of $1918, paid with their Club bill at $32 a month (60 months) will also be recognized as ongoing supporters of the 1918 Capital Campaign     
The Dayton Engineers Club Foundation sincerely thanks you for your participation and commitment to restore and maintain our Club to its original condition for the enduring enjoyment of all members
---
For more information about the Engineers Club of Dayton, please contact us by e-mail or phone, using the links below: