Engineers Club
Membership
Individual & Corporate Plans Available
Thank you for your interest in our organization, and we look forward to welcoming you as a new member soon. Below, you will find a listing of both the Individual and Corporate Membership Plans we have in place, along with the requirements such as age, initiation fees and club usage.
Please click on the plan that you are interested in to begin the payment and information gathering process.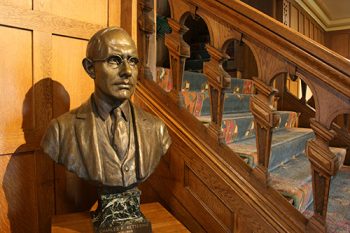 You may also be required to fill out personal information concerning your business or family — all of which is confidential and secure.
Please contact us with any membership questions or concerns using the links below:
Send us an e-mail | Call (937) 228-2148
Individual Engineers Club Memberships
Category

Age Limits

Food Min. Use (1)

Monthly Dues

Annual Dues
Call Execurive Director for complete details.
(1) Club Minimum Food Usage: $300/yr;  (2) Lives Outside Montgomery and Contiguous Counties;  (3) Spouse of a deceased member;  (4) Active Degree Pursuit; .edu email;  (5) Active Practice of Profession; Food Min $100/yr
Corporate Engineers Club Memberships
| Category | # of Full Memberships at $960 /ea. | # of Associate Memberships at $320 /ea. | Food Min. Use (1) | Annual Dues |
| --- | --- | --- | --- | --- |
| | | | | |
| | | | | |
| | | | | |
| | | | | |
Call Execurive Director for complete details.
(1) Club Minimum Food Usage: $300/yr;  (2) Lives Outside Montgomery and Contiguous Counties;  (3) Spouse of a deceased member;  (4) Active Degree Pursuit; .edu email;  (5) Active Practice of Profession; Food Min $100/yr
Members of the Engineers Club Include:
For more information about the Engineers Club of Dayton, please contact us by e-mail or phone, using the links below: