Engineers Club Reservations for Lunch, Dinner & Barn Gang!
Join us in the dining room for Lunch on Tuesdays through Fridays ( 11 a.m. – 2 p.m.)
Barn Gang Luncheons held on Tuesdays as well.
Dinners are available every other Thursday.
Please be sure to make reservations by clicking on the link below. We look forward to seeing you again, and be sure to contact us with any questions or concerns.
Make reservations here…  |  E-mail us with any questions here…
The Engineers Club
of Dayton
Over 100 Years of History, Tradition & Privilege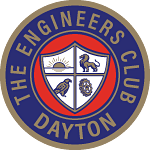 The Engineers Club of Dayton (ECD) has been an integral part of the city's landscape for over 100 years.  Founders Colonel Edward A. Deeds and Charles F. Kettering realized that Dayton was an important hub for industry and technology as far back as 1914. Our Club was created to foster innovation through the sharing of ideas, guest speakers and more.
Today that same spirit and innovation are kept alive by our Members — helping local engineers, associates and the community with unsurpassed knowledge, experience and service. Find our more about the ECD…

Check the list below for the upcoming events being held at the Engineers Club. We also have an event calendar with the full listing of opportunities, accessible by clicking the link below.
See also our FULL EVENT CALENDAR…
More Engineering Club Benefits
Members of the Club Include:
Business Owners
Engineers
Healthcare Professionals
Entrepreneurs
Financial Planners
Attorneys
Accountants

University

 Faculty & Students
Patent Holders
Military Officers
Active Military
WPAFB Employees
CEO's
Realtors
Property Managers
Young Professionals
Click the "Full Screen" icon (bottom right corner) to enlarge video.
DAYTON, Ohio — The Engineers Club of Dayton was formed in 1914 by Colonel Edward Deeds and Charles Kettering, as a hub for industry and technology.
"Initially inspired by automotive, and then gravitated toward aviation, and always followed the aviation heritage of the area," said Steven Smith, a Dayton area Chief Systems Engineer with the Air Force.
Smith, a former president of The Engineers Club of Dayton, joined the club in the 90s as a young professional in the community working at General Motors, knowing and admiring the building's rich history.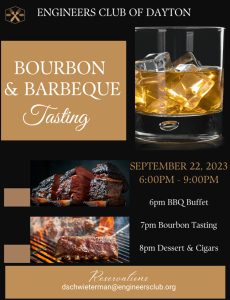 You're invited to the Engineers Club of Dayton's First Annual Bourbon Tasting! A variety of hand selected bourbons to compliment Carl's BBQ Buffet. **We will have a cash bar available for our non bourbon drinkers** September 22 | 6 to 9 PM $75.00 Per Person (Plus Service Charge & Sales Tax) **Cigars available for purchase
Read More »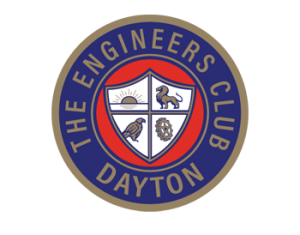 The Club will be closed from Saturday, August 26th through Tuesday, September 5th for our Annual Cleaning. We appreciate your cooperation and understand while working to keep the club looking beautiful for our members and their guests. If you have any questions please contact Darbei Schwieterman at dschwieterman@engineersclub.org
Read More »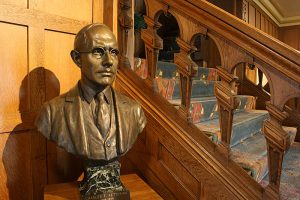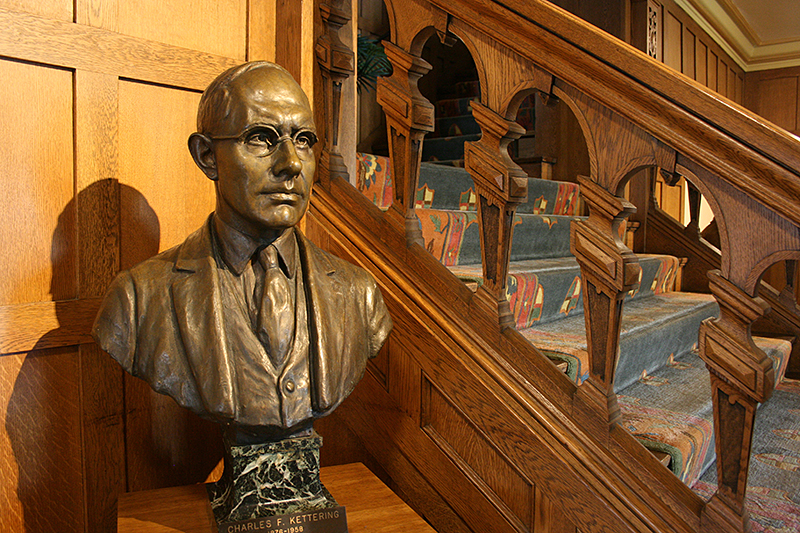 Annual Meeting — Tuesday, June 27 The Engineers Club of Dayton will hold their Annual meeting on Tuesday, June 27, 2023, at which new officers and members of the Board of Governors and Engineers Club of Dayton Foundation are installed, followed by our President's welcome to our new members. The Annual Meeting begins at 5pm,
Read More »