Open in August for Limited Events
Club only Open for Lunch & Barn Gang on Tuesdays, 11:30 a.m. – 1:30 p.m.
In an attempt to continue with the guidelines for social distancing and ensuring the safety of our members, we ask that those wishing to have lunch on Tuesdays only or attend Barn Gang lunches make reservations using the form ON THIS PAGE. Lunches can be enjoyed inside the club, or taken home as a carry out. Dinners will be postponed until safety guidelines are reduced in the future.
The Engineers Club
of Dayton
Over 100 Years of History, Tradition & Privilege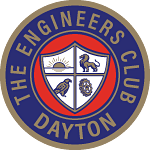 The Engineers' Club of Dayton (ECD) has been an integral part of the city's landscape for over 100 years.  Founders Colonel Edward A. Deeds and Charles F. Kettering realized that Dayton was an important hub for industry and technology as far back as 1914. Our Club was created to foster innovation through the sharing of ideas, guest speakers and more.
Today that same spirit and innovation are kept alive by our Members — helping local engineers, associates and the community with unsurpassed knowledge, experience and service. Find our more about the ECD…

Check the list below for the upcoming events being held at the Engineers Club. We also have an event calendar with the full listing of opportunities, accessible by clicking the link below.
See also our FULL EVENT CALENDAR…
October 27 @ 11:15 am
-
1:00 pm
November 10 @ 11:15 am
-
1:00 pm
More Engineering Club Benefits
Members of the Club Include:
Business Owners
Engineers
Healthcare Professionals
Entrepreneurs
Financial Planners
Attorneys
Accountants

University

 Faculty & Students
Patent Holders
Military Officers
Active Military
WPAFB Employees
CEO's
Realtors
Property Managers
Click the "Full Screen" icon (bottom right corner) to enlarge video.