Joining the Engineers Club has Major Benefits
With our Reciprocal Memberships Program, those who join the Engineers Club of Dayton will also have access to numerous clubs throughout the country! You never will be far from home, even when travelling — as ECD members can make use of associated Clubs and their facilities.
Perfect for business meetings, food and beverage options and networking with peers while on the road. We are proud to be part of such an esteemed list and share our own Club and hospitality with visiting members from other cities as well.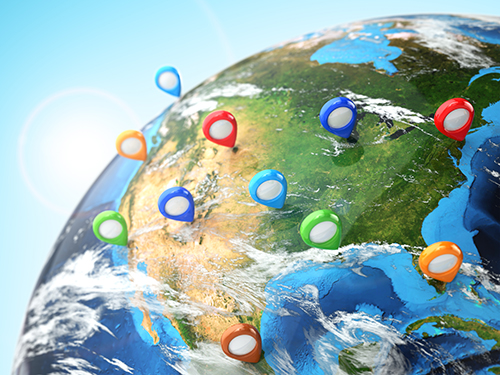 Nationwide
Reciprocal Memberships
CALIFORNIA
(Pasadena)
University Club of Pasadena
175 N. Oakland Ave.
Pasadena, CA 91101
(626) 793-5157
www.universityclubpasadena.com
CALIFORNIA
(San Francisco)
University Club of San Francisco
800 Powell St.
San Francisco, CA 94108
(415) 781-0900
www.unvclub.com
CALIFORNIA
(Santa Barbara)
University Club of Santa Barbara
1332 Santa Barbara Street
Santa Barbara CA 93101
(805) 966-0853 ext 16
www.uclubsb.org
CANADA
(Ontario)
The Hamilton Club
6 Main Street East
Hamilton, Ontario L8N 1E8
(905) 522-4675
COLORADO
(Colorado Springs)
El Paso Club
30 East Platte Ave
Colorado Springs, CO 80903
(719) 634-1564
www.elpasoclub.com
COLORADO
(Denver)
The University Club
1673 Sherman St.
Denver, CO 80203
(303) 861-4267
www.uclubdenver.org
FLORIDA
(Tallahassee)
Governors Club
202 ½ South Adams St.
Tallahassee, FL 32301
(850) 224-0650
www.govclub.com
FLORIDA
(Tampa)
The Tampa Club
101 E. Kennedy Blvd. #42
Tampa, FL 33602
(813) 229-6028
www.thetampaclub.com
FLORIDA
(Tampa)
University of Tampa
One Tampa City Center
201 N. Franklin St. 38th Floor
Tampa, FL 33602
(813) 223-3737
www.uclubtampa.com
GEORGIA
(Atlanta)
The Georgian Club
100 Galleria Parkway
Suite 1700
Atlanta, GA 30339
(770) 952-6000
www.georgianclub.com
GEORGIA
(Savannah)
The Chatham Club
15 E. Liberty St.
Savannah, GA 31401
(912) 233-4171
www.chatamclub.org
IDAHO
The Arid Club
1137 River Street
Boise, ID 82702
(208) 343-4631
www.aridclub.org
INDIANA
(Indianapolis)
The Columbia Club
121 Monument Circle
Indianapolis, IN 46204
(317) 767-1361
www.columbia-club.org
IOWA
(Des Moines)
Des Moines Club
666 Grand Ave
Des Moines, IA 50309
(515) 244-2177
IOWA
(Des Moines)
Embassy Club
520 Market Street
West Des Moines, IA 50266
(515) 245-3751
www.embassyclub.com
IOWA
(Iowa City)
University Atheltic Club
1360 Melrose Ave.
Iowa City, IA 52240
(319) 338-5439
www.uac-ic.com
KANSAS
(Wichita)
The Petroleum Club
100 N. Broadway #900
Wichita, KS 67202
(316) 262-6471
KENTUCKY
(Covington)
Metropolitan Club
50 E. River Center Blvd #1900
Covington, KY 41011
(606) 491-2400
www.metropolitanclub.net
KENTUCKY
(Louisville)
University Club
ULC, INC. University Club
P. O. Box 21329
Louisville, KY 40201
(502) 852-6996
www.louisville.edu/org/uclub
LOUISIANA
(New Orleans)
Plimsoll Club
2 Canal St. /30th Floor
New Orleans, LA 70130
(504) 529-1701
www.plimsoll.com
LOUISIANA
(Shreveport)
Petroleum Club of Shreveport
416 Travis St.
15th & 16th Floors
Shreveport, LA 71101
(318) 425-4251
www.petroleumclub.com
MARYLAND
(Baltimore)
Engineers Club of Baltimore
11 West Mount Vernon Pl.
Baltimore, MD 21201
(410) 539-6914
www.esb.org
MASSACHUSETTS
(Andover)
Lanam Club
260 N. Main St.
Andover, MA 01810
(978) 475-5210
www.lanamclub.org
MASSACHUSETTS
(Springfield)
The Colony Club
1500 Main Street
Springfield, MA 01115
(413) 732-4101
www.colonyclubma.com
MICHIGAN
University Club of Grand Rapids
111 Lyon NW, Suite 1025
Grand Rapids, MI 49503

MICHIGAN
(Kalamazoo)
The Beacon Club
5830 Portage Road
Kalamazoo MI 49002
(269) 343-9000
www.thebeaconclub.com
MICHIGAN
(Lansing)
University Club of Michigan State
3435 Forest Road
Lansing, MI 48910
(517) 353-5111
www.universityclubofmsu.org
MICHIGAN
(Saginaw)
Saginaw Club
219 N. Washington
Saginaw, MI 48607
(989) 754-8404
www.saginawclub.org
MINNESOTA
(St. Paul)
University Club of St. Paul
420 Summit Ave.
Saint Paul, MN 55102
(651) 222-1751
www.universityclubofstpaul.com
MISSISSIPPI
(Jackson)
Capital Club
125 South Congress St. 19th Floor
Jackson, MS 39215
(601) 969-7101
www.capitalclubms.com
MISSOURI
(Columbia)
University Club of MU
University of Missouri
107 Reynolds Alumni Center
Columbia, MO 65211
(573) 882-2586
www.uclub-mu.org
MISSOURI
(Springfield)
The Tower Club
901 E. St. Louis/21st Floor
Springfield, MO 65806
(417) 866-4466
www.towerclubspringfield.com
MONTANA
(Helena)
Montana Club
24 W. Sixth Ave.
Helena, MT 59601
(406) 442-5980
www.themontanaclub.org
NEBRASKA
(Lincoln)
Nebraska Club
233 S. Thirteenth St.
Lincoln, NE 68508
(402) 476-3228
NEW YORK
(Jamestown)
Town Club of Jamestown
210 Pine St., P.O. Box 664
Jamestown, NY 14701
(716) 664-6210
www.townclub210.com
NEW YORK
(New York City)
Downtown Association
60 Pine St.
New York, NY 10005
(212) 422-1982
www.thedta.com
NEW YORK
(New York City)
The Chemists Club
3 West 51st St.
New York, NY 10019
(212) 582-5454
www.thechemistsclub.com
OHIO
(Columbus)
The Athletic Club of Columbus
136 E. Broad St
Columbus, OH 43215
(614) 221-3344
www.accolumbus.com
OHIO
(Toldeo)
The Toledo Club
235 14th Street
Toledo, OH 43624
www.toledoclub.org
OKLAHOMA
(Oklahoma City)
The Beacon Club
210 Park Ave.
24th Floor
Oklahoma City, OK 73102
(405) 239-2461
www.beaconclub.com
OKLAHOMA
(Oklahoma City)
Petroleum Club of Oklahoma City
100 N Broadway
Oklahoma, OK 73102
(405) 232-1184
www.petroleumclubokc.com
OKLAHOMA
(Tulsa)
The Summit Club
15 W. Sixth St. #3201
Tulsa, OK 74119
(918) 582-5243
PENNSYLVANIA
(Hollidaysburg)
The Blairmont Club
265 Larch Street
Hollidaysburg PA 16648
(814) 693-1600
www.blairmontclub.com
PENNSYLVANIA
(York)
Lafayette Club
59 East Market St
P.O. Box 1404
York, PA 17405
(717) 846-0215
www.lafayetteclub.net
SOUTH CAROLINA
(Murrels Inlet)
Wachesaw Plantation Club
P O Box 1538
Murrells Inlet, SC 29576
(843) 357-1500
www.wachesaw.com
SOUTH CAROLINA
(Rock Hill)
City Club of Rock Hill
140 East Main St.
Rock Hill, SC 29730
(803) 980-2525
www.cityclubofrockhill.com
TEXAS
(Corpus Christi)
Corpus Christi Town Club
800 N. Shoreline Blvd/6th Floor
Corpus Christi, TX 78401
(361) 880-5777
www.cctownclub.com
TEXAS
The Centre Club
112 E. Pecan St.
San Antonio, TX 78205
(361) 880-5777
www.mycentreclub.com
VIRGINIA
(Richmond)
Bull & Bear
901 E. Cary St./21st Floor
Richmond, VA 23219
(804) 649-8431
www.bullandbearclub.com