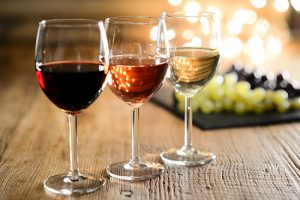 Don't Miss Our Wine Tasting Event
Save the Date for our next Wine Tasting at 7:00 p.m. on Friday, February 14th.
Enjoy a tasting of Romantic Wines from around the world and a variety of homemade dishes! The manager of wines at the Dorothy Lane Market will give a short informal talk about the wines of Chef Laura's choice, which have been picked to compliment a variety of her homemade dishes.
For this special event, reservations are required; $60 per person inclusive. Want to make your dinner even more special? Add Roses to your table for an additional $20.00. Please request this service when making your reservations.
Please call 228-2148 to make your reservation by 3:00 p.m. on Tuesday, February 11, 2020.