Barn Gang, Sept. 1
September 1, 2020 @ 11:15 am

-

1:00 pm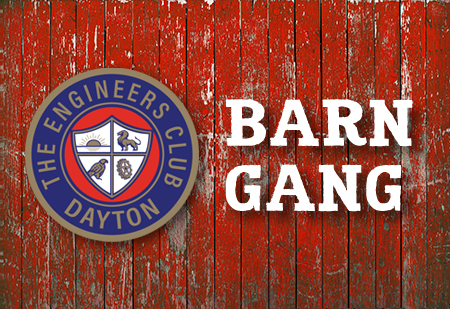 Barn Gang, Tuesdays
The Engineers Club of Dayton
Inventions of U.S. Presidents
Featuring Karl Ayers
I think attendees were surprised by the number and scope of presidential inventions. Karl brought models to explain two of the inventions. One that was not patented was in use for nearly two hundred years and was a precursor to the Enigma code machine. One was patented, but never developed into commercial use.
George Washington was our first inventor/president. Most of his inventions had to do with farming, which is not surprising. His seed drill is the granddaddy of drills in use today. He designed a new plow and his two-story 'threshing barn' modernized grain harvesting. Perhaps most important was signing the legislation that created the patent system.
The first patent examiner was Thomas Jefferson, an inventor in his own right. Jefferson developed inventions of all kinds: revolving chair, new iron plow, beds that lifted out of the way when not in use, and a coded disk device with different disks that had letters in different orders on each disk. You had to transmit the disk sequence plus the message to be able to decode.
James Madison had inventions that combined different products such as his walking stick with a magnifying glass.
Abraham Lincoln is the only president to hold a patent. His boat lifter device was designed to lift boats off of sand bars and shallow places by lowering air bags into the water that added buoyancy to the craft to lift it over the obstruction. The apparatus was complex, and it never caught on in the market.
Lunch will be served from 11:15 a.m. to noon.
The featured program will run from noon until 1:00 p.m.
Hope to see you there!
Send us an e-mail…
Call (937) 228-2148 for more information...